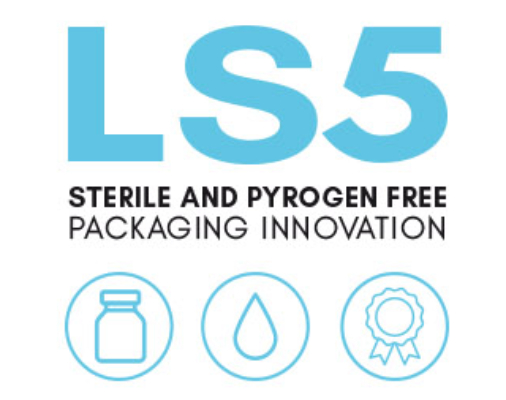 PACKAGING INNOVATION | THINK DIFFERENT, PACK DIFFERENT
To obtain results, we must believe in them.
LS5 is the result of years of study and in-depth research on a project that stands out and is a great improvement from what the market offers today.
COMPETITIVE ANALYSIS
Sterile and Pyrogen free product

Washed in ISO 7 clean room as per GMP requirements

Washed in ISO 8 clean room

Packaging in ISO 5 – Class A
area as per aseptic fifilling

No need of final sterilization or treatments, therefore ideal for Biotech applications

Environmental friendly
Packaging (**)

Bigger environmental impact of the packaging

Sealing with ultrasonic equipment, no residual into Class A

In-House Flexibility by using
H2O2 inside treatment for empty packages
(*) cancerogenic and mutagenic product
(**) up to -38% less of plastic waste and "pack back service" included into the price
>> packback@alphial.eu
Why different?
Because different is beautiful.
Because it makes a sterile and apyrogenic primary packaging available at accessible prices.
Because it is always available even in the tiniest quantity and the service includes a wide range of elastomeric closures (all in LS5 configuration) and aluminium closures (both standard and flip-off).
Because it can be extended also to Customer-owned primary packaging, not necessarily produced in our plants. This provides ad hoc sterilization service, something few businesses can offer.
The goal of this service is to move in the direction of the pharmaceutical companies by taking away non-core operations and services from those whose business choice is not necessarily washing and sterilising primary containers, Therefore leaving to us, the producers, the opportunity to make sterile and apyrogenic primary packaging.
Pharmaceutical companies, and even small labs, need to focus on the patient's health, on placing quantities of products and doses on the market without worrying about the preparation of the primary packaging.
A modern primary packaging supplier has the duty to offer a service that facilitates those who must concentrate solely on their Job's Mission: resolving/decreasing patients' health related problems.
We have moved our research in this direction and the result is the LS5 procedure
LS5 guarantees 10-12 sterility, prevents ETO treatment of containers and reduces up to -40% the packaging's environmental impact (we guarantee they are 100% recycled with the new service).
Our sterile LS5 configured vials are also apyrogenic. We ensure a quality product much higher than what the market offers today. Furthermore, thanks to the type of processing we have selected, we can also sterilize vials by using only heat and water for injectable products.
Our sterile vials are sold in various configurations, from the traditional GIT (glass in touch) vials to versions with tray and nests.